Discover more from Generation Green New Deal Newsletter
Generation Green New Deal is a newsletter from the creators of the #GenGND Film & Podcast about the youth climate movement's efforts to pass a Green New Deal and solve the climate crisis.
Hope in Practice: Beyond Climate Anxiety
With Thelma Young Lutanatabua of 350.org & Radical Reimagining
Good morning Green New Dealmakers,
To start this week, we want to share a special essay on finding hope.
We're honored to share the words of Thelma Young Lutanatabua, co-creator of the Radical Reimagining newsletter, and Associate Director of Social Media at 350.org.
So, without further introduction…
---
It was my first full week on the job and the news story appeared on how the Great Barrier Reef was at severe risk of extreme bleaching. I was at the Brooklyn office of 350.org and could feel my heart succumbing to the pressure of climate grief pushing down. It wasn't the first time this feeling had crept up on me, but it was pivotal. My initial instinct was to not bear this alone. I wanted to reach out to my co-workers, have us pause from our work and weep for what was being lost. But even at a climate organization, this didn't feel appropriate. I messaged a friend, but the truth is he wasn't ready to have this sort of conversation. My day job the past 6 years has meant I comb the host of global climate stories every day - from horrific climate disasters to foretelling science reports to mass protests - and try to figure out how to then package this info out to the world. My first hand experiences with climate change have also unfortunately grown the past few years, and I now live in Fiji where climate realities are a very substantial part of life. 
I could say that I've built a pretty thick skin when it comes to horrendous news, but really I've developed a rigorous practice to help manage the anxiety and carve out hope. Everyone's experience is different, but here's what has worked for me to help get me through these times.
---
Understand Hope. 
One of the key things is to get a proper understanding of hope. There still seems to be this mentality that hope means that everything will be ok. People want that bedtime story told to them that things will work out.
I'm grateful for my mentor Rebecca Solnit who has offered sage reminders to us all, especially that "hope locates itself in the premises that we don't know what will happen and that in the spaciousness of uncertainty is room to act." One of the most beautiful things is that we don't know what lies ahead. Fossil fuel CEOs have not ordered the future. Yes, there is already a certain amount of CO2 and impacts that we are already locked in for, but each day is an opportunity to get us on a better path. A proper holding of hope allows for the complexity of emotions and possibilities - not just optimism. What hope really is is the determination to keep on putting one foot in front of the other, with a firm belief that we are agents of change. 
---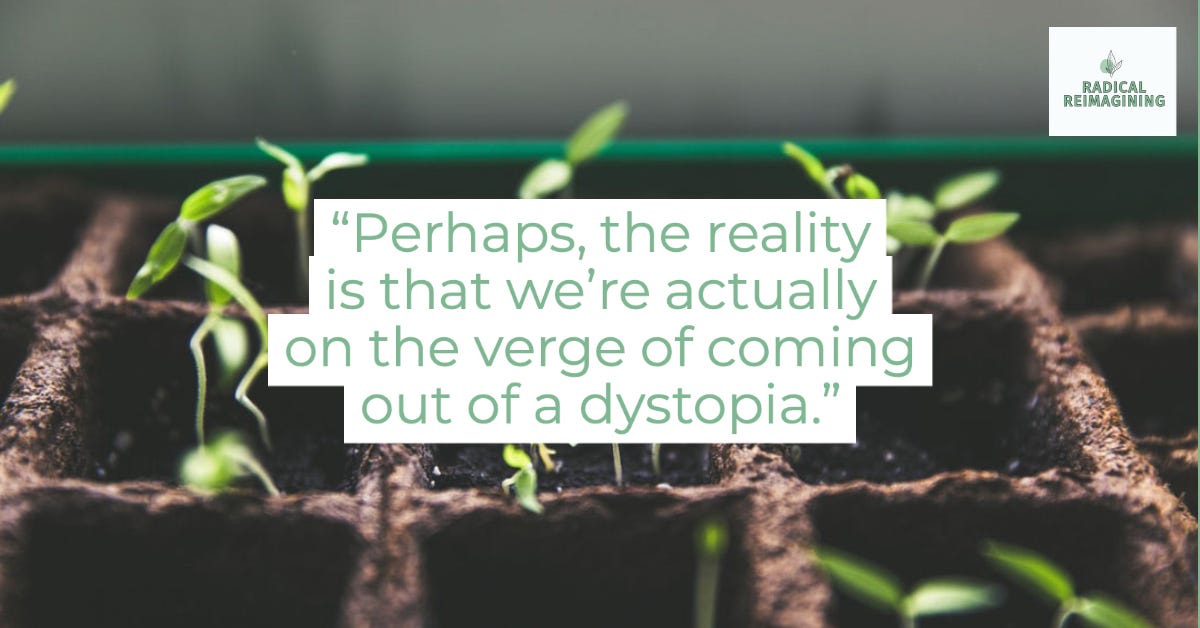 ---
Take Action. Together.
In 2015, I interviewed the Filipino matriarch activist Lidy Nacpil in Manila. Something she said that day has stayed with me ever since. I asked her what brings her hope and she listed some things, but then paused and said clearly "On some days it's not hope that I need…for many people there's no choice. What is the choice? Not to struggle? Not to fight this? So we fight because it is necessary." The crucial thing to remember is that we do this work not because we are assured that all will be okay. No, we do this work because we must. So on the days where bright visions of what lies ahead feels difficult, I focus on investing my energy into any kind of climate organizing. More importantly, I don't do it alone. Having a community that you can engage with together on climate issues is one of the best panaceas to climate anxiety. COVID has made it hard to attend real life meetings, but you can join an online webinar, make some art, or connect with others through our stories.
---
Pause from the Hustle
As important as taking action is, it is also vitally crucial that you create regular habits of slowing down and stepping away from the grind of climate activism. I was raised in a deeply religious family, but have since stepped away from institutional Christianity. However, there are still certain practices around a Sabbath that I value and try to embed into my weekly practice. I know that I show up as a better member of the climate movement when I take some time each week to nurture myself and ensure that I am spiritually and physically recharged. We are unable to do our best work when we are burned out. The poet Jericho Brown said "hope is always accompanied by the imagination, the will to see what our physical environment seems to deem impossible. Only the creative mind can make use of hope. Only a creative people can wield it." It will be much harder to construct and envisage the solutions we need to build for this world if we are drained. We cannot hold the necessary creativity to spark change if we are constantly in cycles of exhaustion. A martyr complex will get us nowhere. Moreover, this is also a practice in humility, in trusting your community. The weight of the climate crisis is not on your shoulders alone. Take a break and let the millions of others also in this struggle do their part as well. 
---
Create Time & Space to Process 
So many of us lead digitally heavy lives, which means we are regularly inundated with bad news. News alerts about a hyper intensified hurricane can pop up on our phones while we're trying to cook dinner. We can easily scroll through social media and partake of a whole stream of horrifying news. The sorrows of the world are out there, and it is important to not turn our backs on the realities of suffering. Bearing witness to others pain and finding ways to honor it is a key process for any empathetic person. Though aA practice though that I have implemented is allowing myself to set the terms for when and how I will process grief, sorrow and fear. Recently, the news came out of a scientific study that showed that Greenland's ice sheet has reached a disastrous tipping point where the yearly snow will no longer outweigh the melting ice. Our planet's tipping points are the nightmares that can take my breath away. I knew at that moment this was an important update, but I wasn't ready to really dive into it right then. I kept the news to the side until the end of the week, when I was more ready to thoroughly read and understand what truly was at stake. I didn't want the headlines to overly impact me. Humans have never existed when the Earth was this warm, and so it makes sense that we don't know how to fully understand the breadth of what is shifting. We will likely need to tap into rich traditional knowledge as well as find new ways to honor what is being lost. I do think it's important to let ourselves feel this. However, as much as possible, we should do it in a time and space when we are more capable. Don't let social media overrun your emotions.
---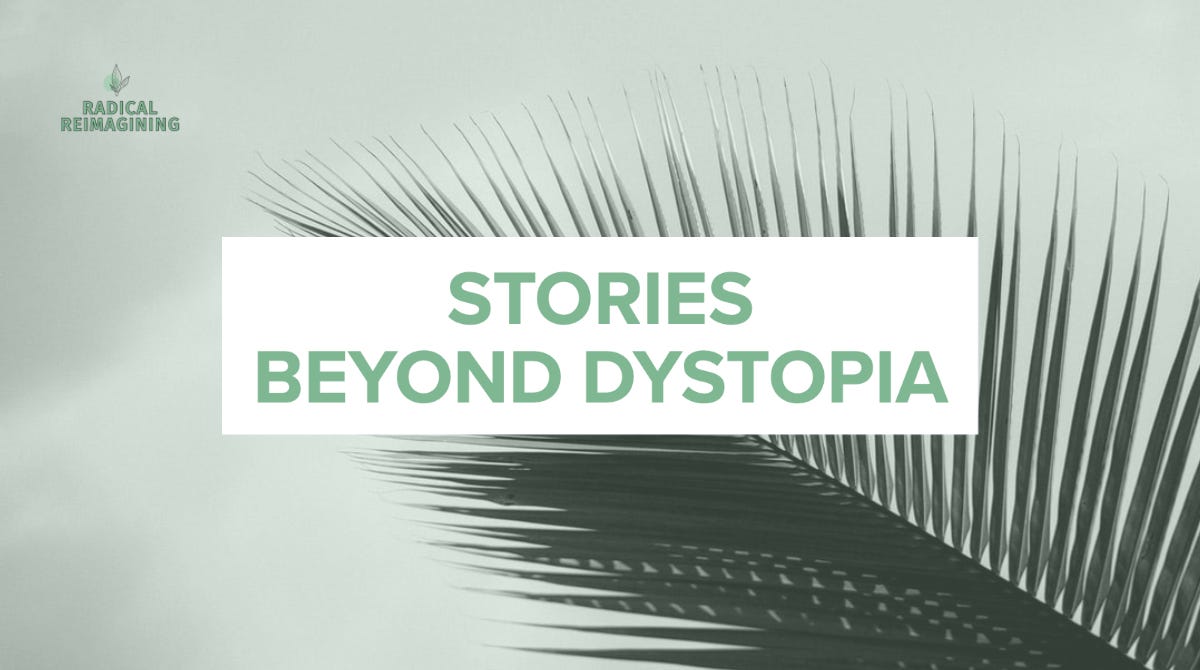 ---
Be Aware of Your Stories Diet 
There is an abundance of dystopia out there. Throw a pebble at any online streaming service and you will easily find numerous shows that depict the collapse of society. The botanist Dr. Robin Wall Kimmerer reflected how "We are deluged by information regarding our destruction of the world and hear almost nothing about how to nurture it." The stories we intake into our lives will also impact how we view it, and so it is so needful to be aware of what you consume. If the only writers you read, if the only movies you watch portray an ongoing unjust relationship between nature and humans - then of course you will assume that this way of being is inevitable. I started the Radical Reimagining project precisely because I wanted a hub of new visioning, where it is possible to share new (or old) ways of being. I encourage you to seek out the visionary futurism of people like Walidah Imarisha, or some of the other brilliant BIPOC futurists having these conversations. In Fiji, my community is the Pacific Climate Warriors whose mantra of "we are not drowning, we are fighting" is a profound anthem of resilience. They refuse to be painted as victims of climate change, and refuse to give up on their island homes. Just as you need to properly feed your body for the journey ahead, so must you be observant of the stories you let chart your imagination. 
These are just some lessons I've learned along the way. I also want to acknowledge that everyone's experiences are so different, and one of the crucial things I hope we all remember is to hold each other in tenderness and care - and always allow room for complexity.
---
To read more of Thelma's words, Subscribe to Radical Reimagining HERE
---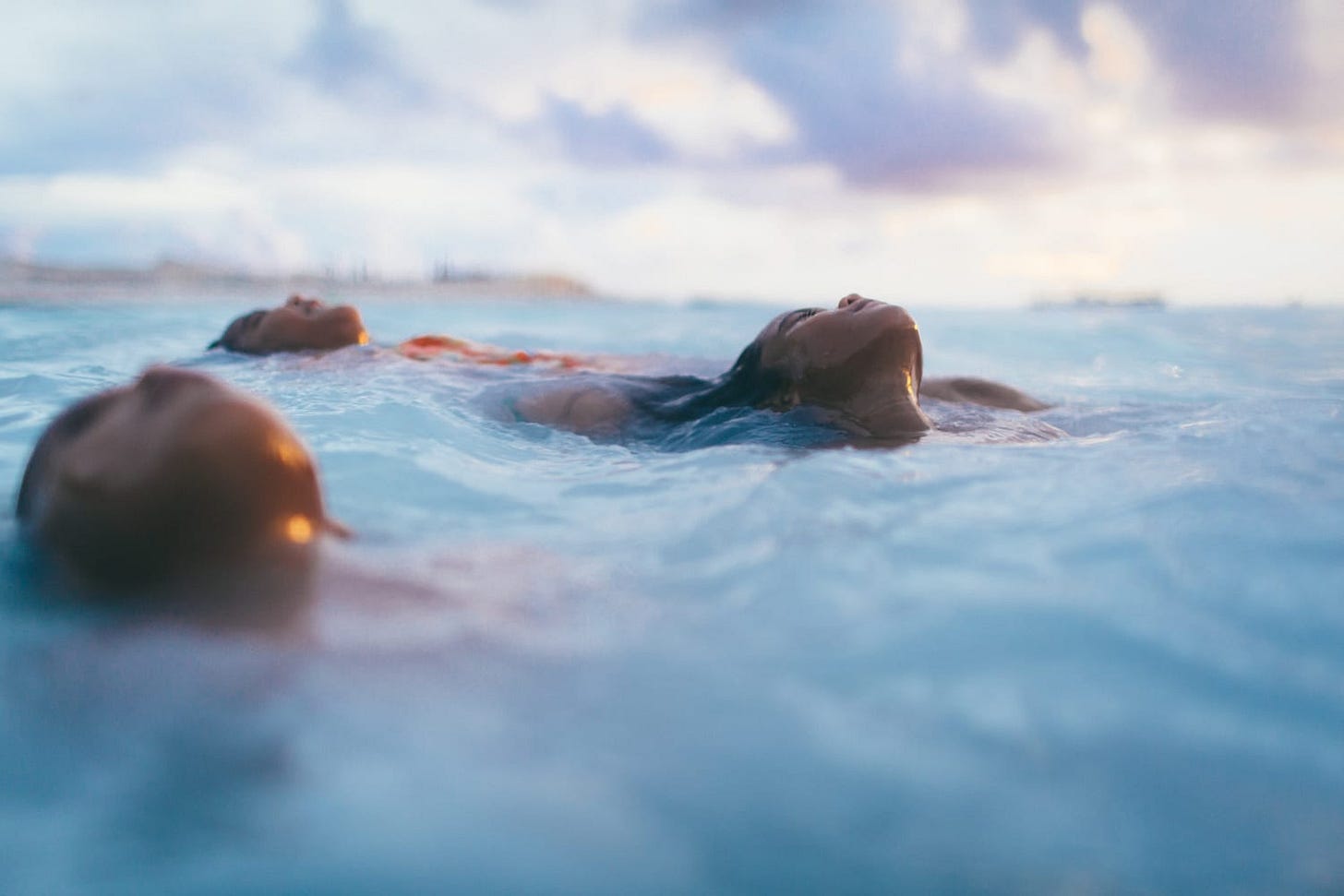 PHOTO BY: Forest Woodward
---
If you missed last week's GenGND podcast episode, "Joe Biden & The Green New Deal" now would be a great time to listen & subscribe!
Generation Green New Deal will be back next week with another newsletter & GenGND Conversations pod with Leah Stokes, co-host of the great new show A Matter of Degrees!
---

---
This #GenGND newsletter was written by Thelma Young Lutunatabua, & edited by Nate Birnbaum.